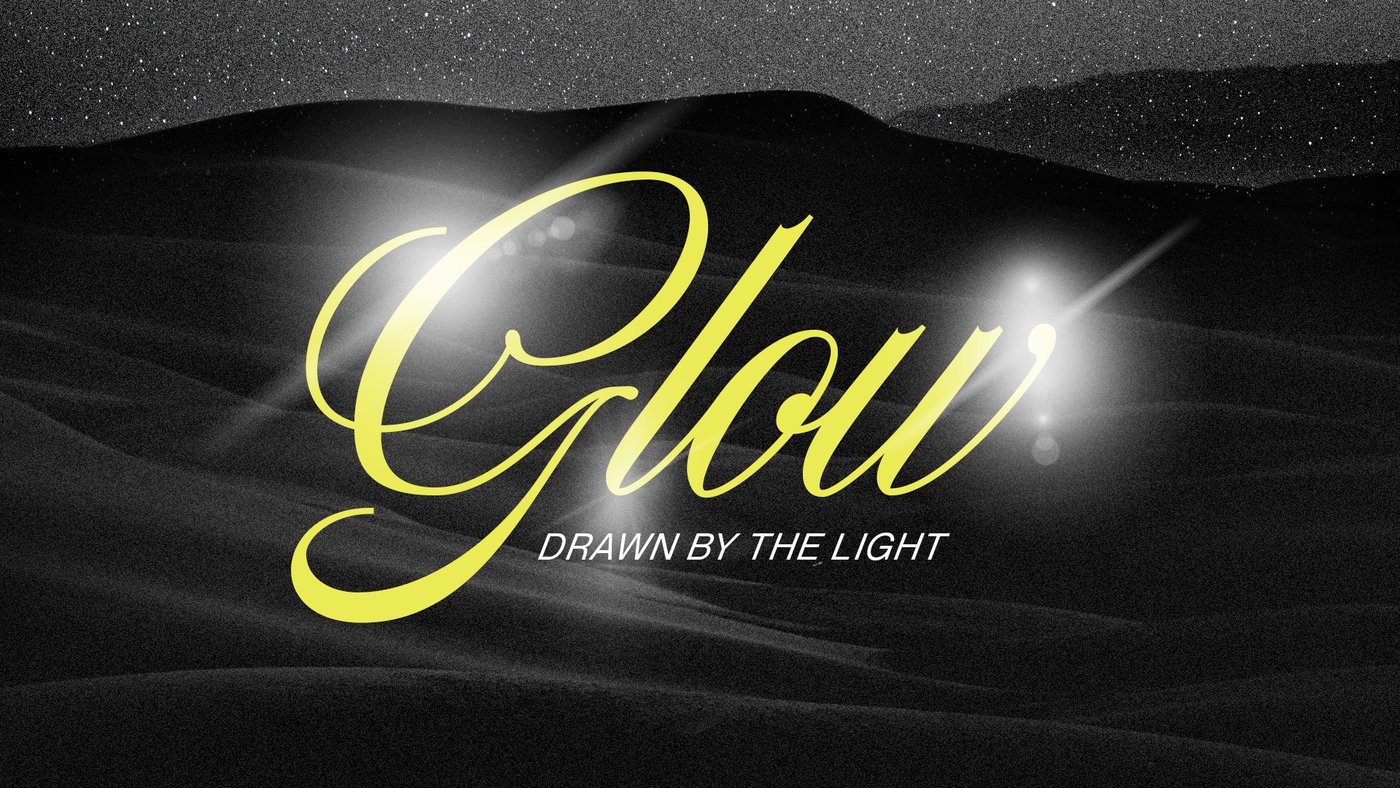 This Sunday we will celebrate Christmas with our series Glow: Drawn by the Light! This series will take us through the themes of advent as we approach Christmas: Hope, Joy, Peace, and Love. Join us this Sunday as we unpack what Pastor Paul has prepared in our new series!
Join us in person at 9:15 + 11:00 am at Faith City Church, or online at 11:00 am on YouTube and Facebook.
This Christmas!
The team here at Faith City Church is preparing some incredible things for you to enjoy this Christmas season. There is something for everyone, and plenty of chances for you to get involved!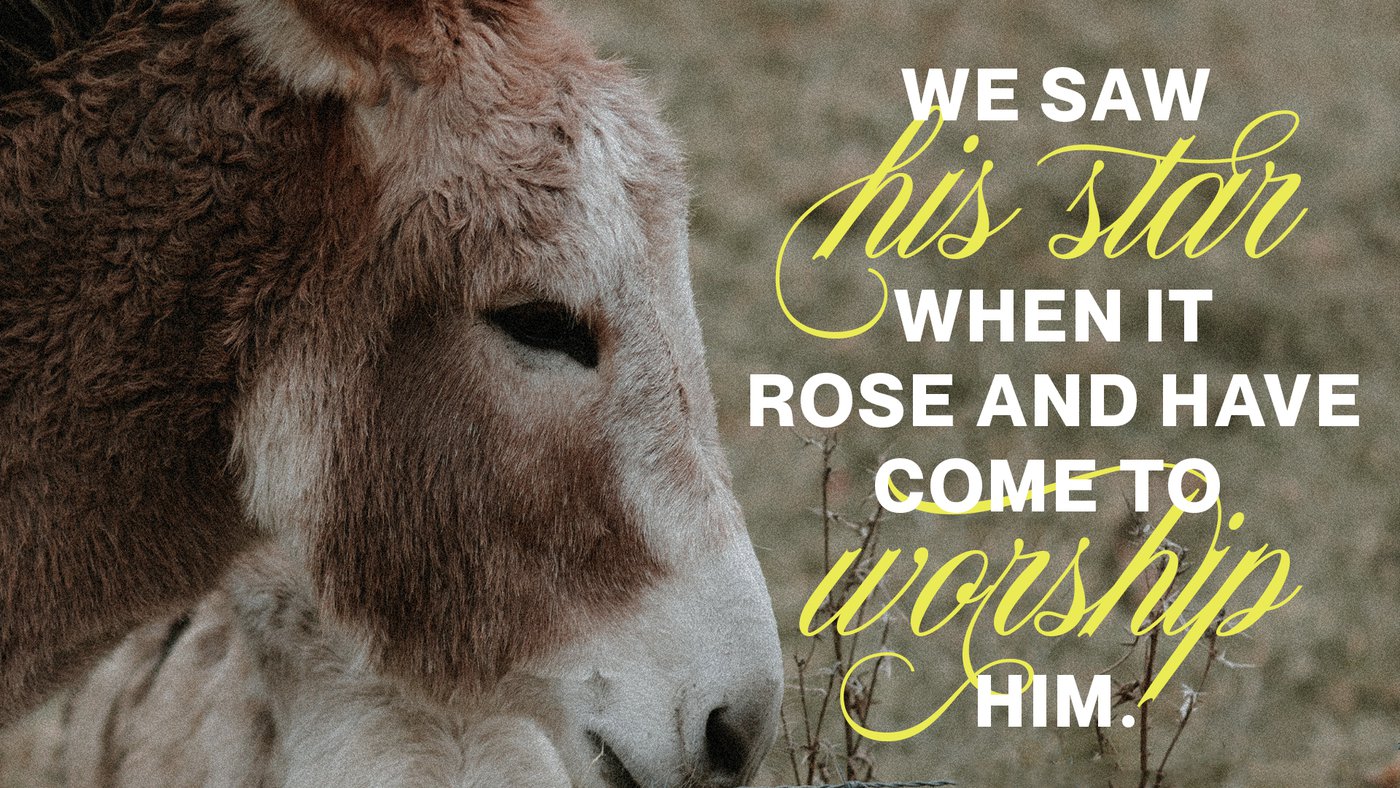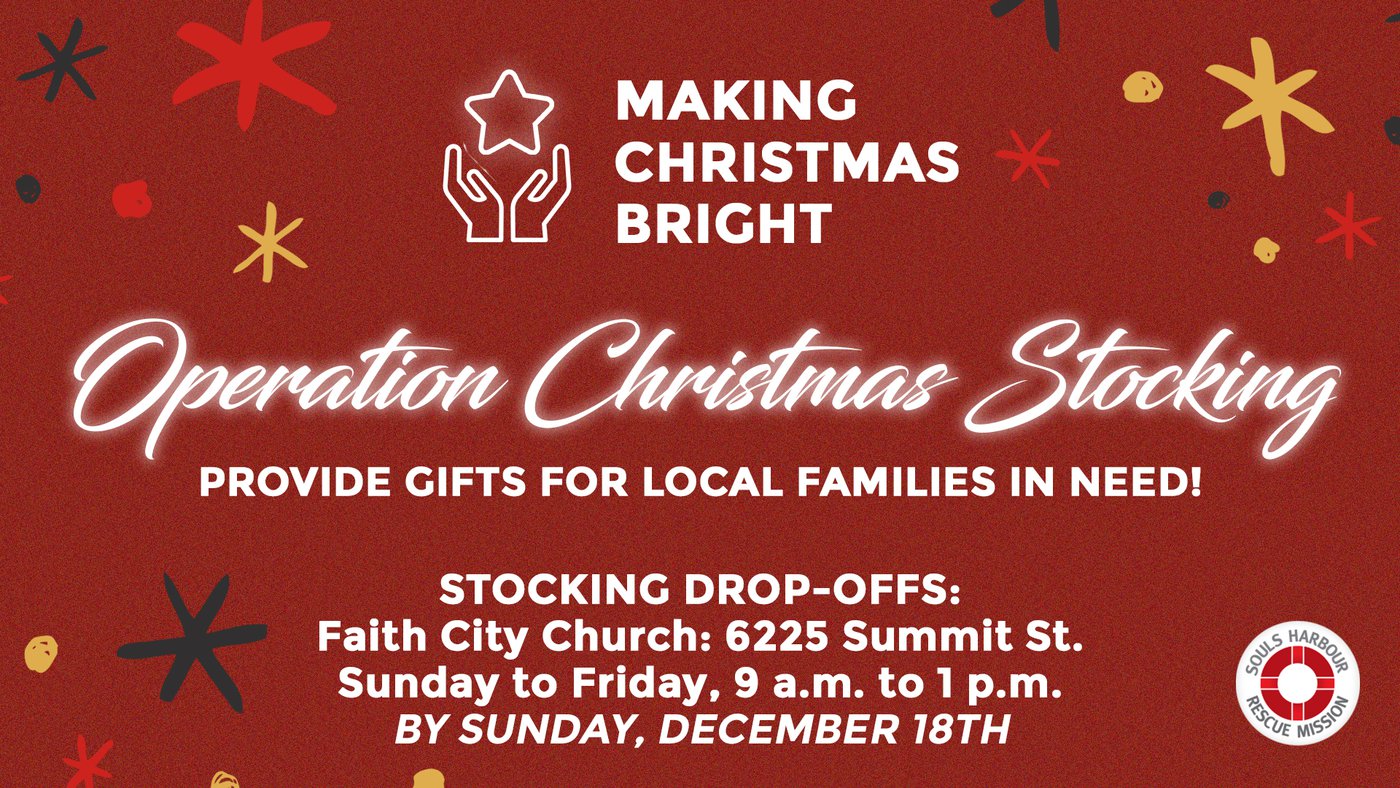 This year we are Making Christmas Bright through our generosity. As a church family, we have come together to participate in local Souls Harbor initiatives to provide gifts and free meals to families in need. This is how you can participate.
"Operation Christmas Stocking"
This year the campaign is focused on adult stockings. You can buy a longer stocking (available at dollar stores) and fill it to the brim with all-new stocking stuffers. Please do not make giant stockings.
Here you can find some Stocking Stuffer Ideas, or you can add your own!
• Instant Coffee, Tea, Creamer & Sugar Packets
• Disposable ponchos
• Reflective emergency blankets
• Pair of socks
• Chocolate, Gum, Hot Chocolate Packet, Cup-A-Soup
• Notepad & Pen, Sewing Kit, Comb, Washcloths
• Chapstick, Lozenges, Hotel Sized Toiletry Kit
• Toothbrush, Toothpaste, Deodorant
• Fun Surprises: Slinky, Yo-Yo, Silly Putty
*Please do NOT Include
• Medication, Gift Cards or Certificates, Bus Tickets or Gas Cards, Winter or Thermal Gear, or Gloves
*Send "do not include" items separately so we can distribute them evenly.
Pop Cans and Juice Boxes
Souls Harbour will host a dinner to celebrate Christmas with those in need and hungry in our Halifax communities and surrounding cities. You can donate soda cans and juice boxes for this event. At least 300 are needed for the city of Halifax.
FCC Calendar
To keep up to date with all the rest of our events, check out our calendar below!