This Sunday we continue our Christmas series titled "Joy"! During this Christmas season, we will focus on the joy of anticipation. Join us as we worship and celebrate Jesus. Don't miss out!
Join us this Sunday in person at Faith City Church or online at 9:15 and 11:00 am on YouTube and Facebook.
Christmas at Faith!
Here is EVERYTHING happening at Faith this Christmas season!
December 2 - Christmas Extravaganza - 3:00pm - 6:00pm
This event is a ton of fun for the whole family! Invite your friends to enjoy an evening full of food, face painting, a petting zoo, and more!
December 10 - Classic Worship - 6:00pm
Enjoy some classic hymns and carols during this peaceful evening service.
December 16 - International Christmas - 5:30pm
As a multicultural church, we come together to enjoy food from different countries and share some artistic expressions from different parts of the world through our International Christmas event. If you'd like to join us, please register here and let us know which dish you want to share. Also, if you want to volunteer for this event, you can fill out this form.
December 24 - Morning Service - 10:00am
Christmas Eve Services - 4:00pm or 6:00pm
December 31 - Morning service - 10:00am
New Year's Eve Service - 9:00pm to 12:30am
Ring in the new year in worship and prayer with your church family. This service is hosted by the Redeemed Church of God Halifax.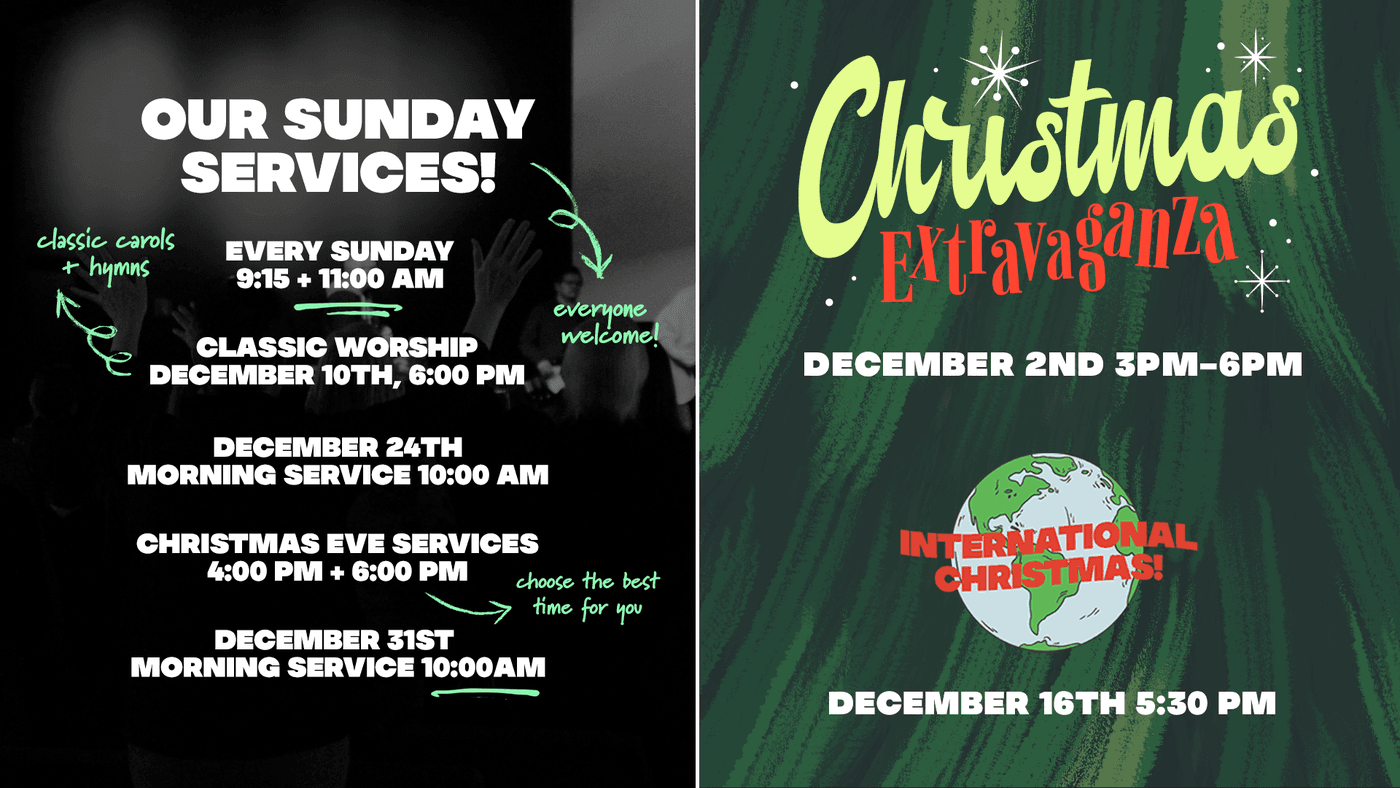 Browse and register for upcoming events at the button below!
FCC Calendar
To keep up to date with all the rest of our events, check out our calendar below!