What is Celebrate Recovery?
Celebrate Recovery (CR) is a biblically based recovery program that addresses our Hurts, Hang-ups, and Habits using a 12-step approach based on the Beatitudes from the book of Matthew. CR leaders understand your struggles, as they have experienced freedom from addictive and dysfunctional patterns in their own lives. They have been trained to guide people through the 12 Steps/8 Principles and to provide a safe environment for accountability and building authentic relationships.
No matter the struggle, you will never walk alone at Celebrate Recovery.
If you want to learn more about Celebrate Recovery, or if you are ready to join a Celebrate Recovery group, let us know below. We are so excited to hear from you!
Monday 7 PM | Faith City Church | 6225 Summit Street
Wednesday 7 PM | Neighbours Support Centre | 152 Windmill Road
Friday 7 PM | Deep Water Church | 5657 North Street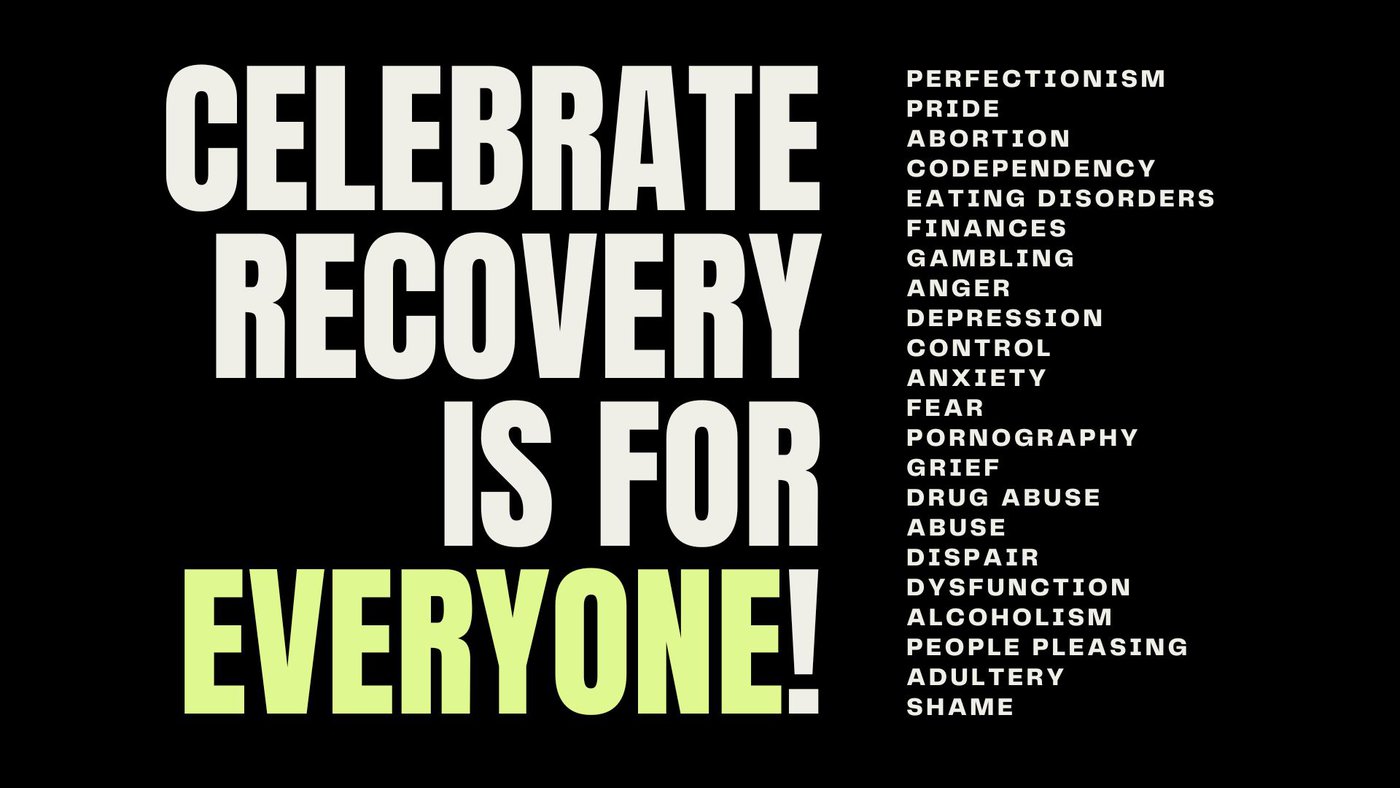 Check out the links below to learn more about Celebrate Recovery, discover helpful resources, and connect with the CR community in Canada!
Contact us if you have any questions, need prayer or support:
Hear from our CR leaders: